My cousin had the sweetest Pitbull in the world. She was a bundle of joy, always happy to sit on your lap for a quick nap, and only sometimes ate the barbie dolls we would bring over. Later in life, I heard that she had accidentally bitten my uncle while playing fetch and that he ended up needing 13 stitches to close the wound. My mom shook her head as she told me, "it's just pitbulls, they have those jaws that lock onto you and don't let go."

There are a lot of myths surrounding pit bulls, like that their DNA makes them inherently violent, or that they have lockjaws that make them incapable of letting go. These have resulted in the stigmatization of the breed, which has contributed to higher euthanization rates and unnecessary breed-specific legislation.
History of the Pit Bull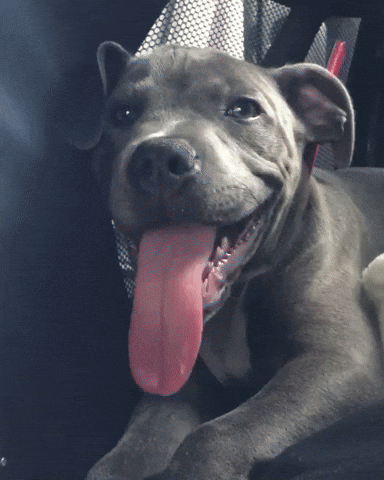 The Pitbulls we see today are actually the descendants of an English bull-baiting dog. These dogs were bred to hold onto the heads of bulls, bears, and other large mammals. Eventually, in 1835, large animal-baiting was outlawed, which resulted in people using these dogs to fight against each other for entertainment. To make them even more ideal for fighting, they were bred with small terriers to make them quicker and more agile. These characteristics are most similar to the dogs we see today. Aggressive pits were also bred with other aggressive pits to develop the "perfect" fighting animal, but this still never made them dangerous towards humans.
However, other Pitbulls have been bred specifically for companionship and service, which has made them highly-coveted family dogs known for their gentle touch and cute little smiles. As time went on, the behavioral aspects of breeding were left behind, resulting in the more aggressive Pitbulls being bred with the less aggressive ones. This has resulted in Pitbulls with a wide range of behavioral characteristics, but of course, this does not mean that these genetics are the end all be all; it is important to treat each dog as an individual and give each pit the training, love, and affection they deserve.
To add to the confusion, "Pitbull" is actually an umbrella term for multiple bull breeds: