Enjoying city life? Is your apartment smaller than a walk-in closet? When it comes to housing a pooch in an apartment, size does matter. Long legs and giant paws don't typically thrive in tiny living spaces. Even with cramped quarters, however, you can still enjoy the company of a furry four-legged pup. While your space likely can't accommodate a Bernese Mountain Dog, there are still plenty of small – a.k.a. incredibly underrated – dog breeds that will express some serious tail-wagging glee in an apartment.
How Do Apartment-Friendly Pups Differ From Other Dogs?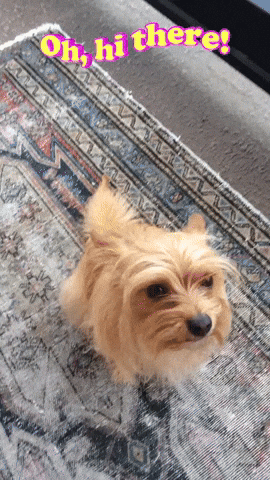 Have a big heart but a small space? Luckily, there are tons of pint-sized cuties that will feel right at home regardless of square footage. In addition to being small, apartment-friendly canines share other important qualities, such as laid-back personalities, lack of heavy shedding, and pleasantly quiet demeanors (which we can confidently say is neighbor-approved). 
When selecting a dog breed that's right for you, always take your lifestyle and personal needs into account. For example, are they highly energetic (i.e. the dog's brain is on an endless loop of: run…get the ball…play…run…play)? If you live in a high-traffic community, you likely encounter lots of socializing with both people and pups alike. That means you'll want to consider traits like temperament and friendliness as well. 
Here's a look at 5 dog breeds that are known for being happy apartment dwellers.